October 30, 2018
'Unengaged No More: A Praying Grandma Rocks the World'
Dear People of Bethlehem,
Thank you for your support of Global Outreach and to me personally during my summer sabbatical as your pastor. I had many delightful, worshipful hours of connecting with God and writing this story. I wept and prayed with thanksgiving as I thought of the many grandmas who have prayed for my family and me over the years. God has been so faithful.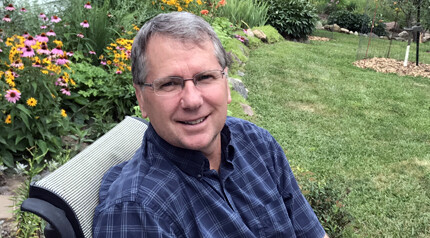 It's a joy to share this book with you during Global Focus 2018. Unengaged No More contains 14 chapters, which will be released one chapter at a time on Tuesdays & Fridays over the next seven weeks in both PDF and audio formats.
This book is a work of fiction based on truth and realities. The word of God is its foundation, and that is a bedrock of faithful truth. My own imagination has pondered God's truth, especially in relationship to heaven and the spiritual realm, and I encourage others to be regular Bible readers and to imagine heavenly realities with joy, grounded in the Word. I pray that my creative moments will not lead anyone astray from God. Instead, may this story draw many closer to our Father through Jesus who is preparing a place in heaven for all who believe. Jesus tells us ...
Let not your hearts be troubled. Believe in God; believe also in me. In my Father's house are many rooms. If it were not so, would I have told you that I go to prepare a place for you? And if I go and prepare a place for you, I will come again and will take you to myself, that where I am you may be also.—John 14:1–3
As a church, we have entered into a season of prayer and focus, seeking God's lead to engage 25 unengaged people groups with the gospel by the year 2025. Without God, it is an impossible task. But with prayerful faith in the Lord of the Harvest, we know that he can do more than we can ask or imagine.
Let us pray!