March 10, 2021
March 2021 Church Planting Update
As we celebrate 150 years of church planting history at Bethlehem Baptist Church, we invite you to be praying along with us for our church planters, church planting residents, and the Treasuring Christ Together Network. Check out the newly updated Church Planting section of our website to learn more, and if you want to read about the many churches that God has planted by moving in the hearts of Bethlehem members over the years, take a look at Bethlehem's Church Planting History!
Church Plant Updates
Adam & Molly Pohlman's newborn son, Ethan Benaiah, went to be with the Lord after only 11 days. You can read their tribute to their son

here

. Please keep the Pohlman family in your prayers.

Pray for Greg & Kelly Mott as they labor to see a church planted for the people of the

Little Earth

community in South Minneapolis. They have had a helpful collaboration with TJ Valtierra, a Native American pastor who is pastoring at Lebanon Lutheran Church.
Resident Updates
Marshall Posey,

Church Planting Resident, North Campus,

hosted a gathering late last month for people interested in joining their church plant in the northwest suburbs of the Twin Cities. They had 65 people in attendance! Praise God for this blessing! Please pray that the team would be able to find a place to meet together monthly, and that God would provide a worship leader to join their planting team.

James Lecheler,

Church Planting Resident, Downtown Campus,

visited San Diego again in the last week of February. During this visit, he met with Christians considering joining his church plant, met with a local church that wants to help with the plant, and began working with his co-planting pastor, G'Joe Joseph, on a church planting proposal to submit to the Downtown Campus elders for approval. Pray for continued grace as the Lechelers and Josephs work together and prepare to launch the church plant in San Diego!
TCTN Update
A TCTN Racial Harmony Summit is being planned in May for several pastors and leaders in the network to work for one-mindedness on our commitment to ethnic harmony as one of the network's core convictions. As part of the Summit, we will visit

The National Museum for Peace & Justice

in Montgomery, Alabama.

TCTN regularly offers training tracks to their pastors on a variety of topics. Cleon Engel recently led a track on Church Revitalization, and Pastor Kenny Stokes is currently leading two tracks: Church Planting Residencies with Justin Perry, and Ethnic Harmony with Kempton Turner.

Pray for the TCTN regional conference, which will take place in Memphis, Tennessee, in late March.
Church Planter of the Month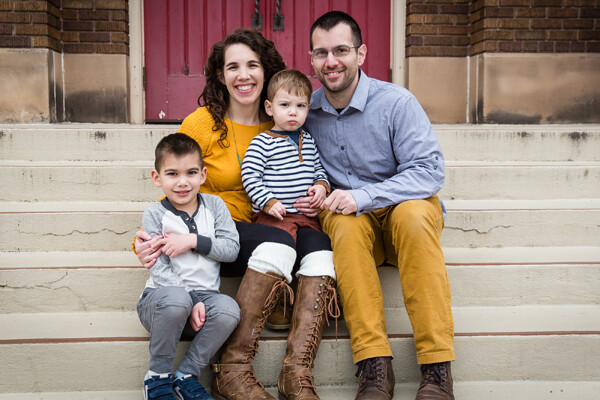 Dan & Angela Shambro (pictured with Judah and Levi) planted Ekklesia in Eau Claire, Wisconsin, in 2015. Here are some recent prayer requests they shared with us:
Angela is pregnant with our third child, Evangeline, due April 22. Pray for her and the baby's health and for transitioning to a household in which the children outnumber the adults!

Pray for Ekklesia "to walk in a manner worthy of the calling to which [we] have been called, with all humility and gentleness, with patience, bearing with one another in love, eager to maintain the unity of the Spirit in the bond of peace" (Ephesians 4:1–3).

Pray for Dan to have wisdom, energy, and love in leading the church after a difficult year.



Please feel free to email Dan a note of encouragement!